Welcome to Oak Grove United Methodist Church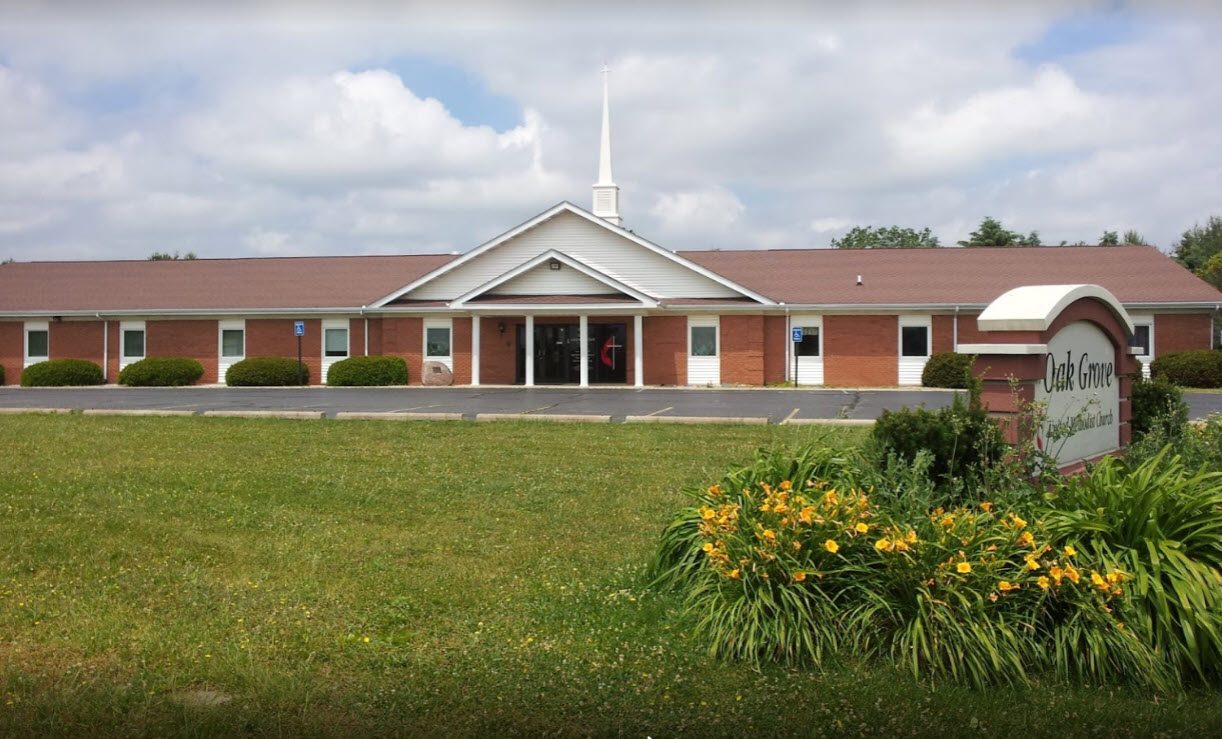 COVID -19 
Some things will be different in order to help ensure everyone's safety.
Worship will be at its usual time of 9:45 am.
Worship will be held in the Sanctuary.  *EVERYONE will need to wear a face protective mask.  This is not optional.  Please come with your own mask, although there will be some available if you do not have one or forget one.
The visual focus will be around the large screen TV, with a modified worship format.
The new pastor: Pastor Mark Vorenkamp, will be officially in place and leading the congregation.  We will have an opportunity to meet and greet him and his wife Emily and welcome them to Oak Grove UMC.
Social distancing will be observed and the seating arranged appropriately. There will be special caution taken in greeting time, bathroom occupancy, the collection time, and so on.
There will NOT be the usual fellowship time following the service.
The space will be cleaned before and after our use.
These changes, as directed by the Administrative Council, will continue until further notice and adapted as recommendations allow.
Please be encouraged to come with an open mind and heart that you might receive the needed adaptations for the safety and benefit of all. 
Here at Oak Grove, our mission is Building Us, Building Others, and Building Up for God! We built our mission on the backbone of the global United Methodist Church mission which states, "The mission of the Church is to make disciples of Jesus Christ for the transformation of the world." 
---
Located just a short drive north of Howell, Michigan,
Oak Grove United Methodist Church is here to serve the local community.
6686 Oak Grove Rd. Howell, MI. 48855 
All are welcome.
Our service blends traditional and contemporary styles and includes the spoken word, music, and prayer.
Reach Out Barn
Due to the Coronavirus, the barn will remain closed for the 2020 season. 
NO DONATIONS, PLEASE.
Connect with us on social media.