Welcome to Oak Grove United Methodist Church
Located just a short drive north of Howell, Michigan, Oak Grove United Methodist Church is here to serve the local community.
---
6686 Oak Grove Rd. Howell, MI. 48855 
Phone: (517) 546-3942
E-mail: oakgrove3395@att.net
---
We worship together each Sunday morning at 9:45 a.m. with Sunday School following at 11:30 a.m. and all are welcome. Our service is a blend of traditional and contemporary and includes participation through the spoken word, music, and prayer.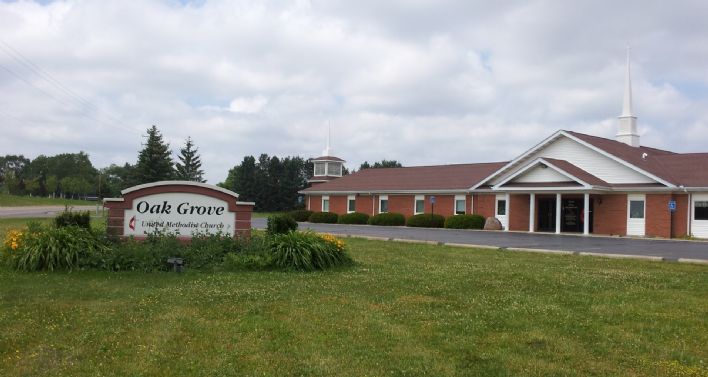 Here at Oak Grove, our mission is Building Us, Building Others, and Building Up for God! We built our mission on the backbone of the global United Methodist Church mission which states, "The mission of the Church is to make disciples of Jesus Christ for the transformation of the world. Local churches provide the most significant arena through which disciple-making occurs." 
---
Sunday schedule
  9:45a      Worship
11:00a      Fellowship
11:30a      Sunday School