Outreach Newsletter
Oak Grove United Methodist Church
First Quarter 2022
Reach Out Barn
Our Reach Out Barn will open 
Monday, May 2 from 4:30-7:30 p.m.
We will be accepting items for the barn beginning April 25th.
Items are priced at $5 per paper grocery bag or $5 per large item that doesn't fit in the bag.
Set-up days:
Wed, April 27 – 10 a.m. – 1 p.m. and Sat, April 30 – 10 a.m. – 1 p.m.
Consider Volunteering!
Barn Hours
Monday & Thursday:
4:30 – 7:30 p.m.
Wednesday & Saturday:
10 a.m. – 1 p.m.
Barn Coordinators
Ellie Schumacher
&
Joan Bebee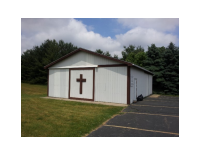 Upcoming Monthly Missions
April – Belleville UMC Food Closet is a Heritage District project of the Engage MI book (Spotlight). They supply food to families in need in Van Buren, Belleville, and Sumpter.
May – MI Annual Conference Offering: 10% to Ukraine for humanitarian relief; 45% to Bishop Judith Craig Children's Village in Liberia; 45% to Haitian Artisans for Peace.
June – National Justice for our Neighbors. This offering provides free or low-cost immigration legal services as they strive to attain safer, more secure lives for themselves and their families.
Mission Money Received
January – God's County Cooperative Parish received $110 given in memory of Ruth McCarney (Rev. June Westgate's sister)
February – Society of St. Andrew received $140.80 to help their work gleaning fields for usable food that is distributed to local food banks.
March – Solar Ovens (UMCOR Project) received $261.78 to help people in other countries cook food for their families without the cost of fuel or firewood.
Special Sunday Offerings
Human Relations Day-$127       UMCOR Sunday – $250
Special Offering for Ukraine
Our congregation sent $390 directly through UMCOR
LOVE INC. "NEW CREATIONS " CLASS MEAL
On Thursday, May 5th, we will be providing a meal of chicken & biscuits, salad, and sheet cakes to be delivered to Grace Lutheran Church at 4:30 p.m.
If you would like to help prepare this meal or donate food/dessert, please contact Andrea. We will be making food at church at 2:30 p.m.
Blanket Making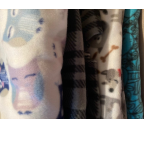 We are making fleece blankets again on Thursday, April 21st for the 2023 Livingston County Community Connect. Everyone can help! We will be cutting fleece, tying, serging, sewing, rolling, and tagging them.