MONTHLY MISSIONS 2020
JANUARY—UMCOR U.S. Disaster Response is our monthly mission. UMCOR is always one of the first responders to disasters here and abroad. Outreach decided to support UMCOR for help with recent and any upcoming disasters here in the U.S.
FEBRUARY—Wesley Foundation at Michigan State University—MSU Wesley Campus Ministries is a Christian Community of young adults that loves without exception, serves without judgment and rejoices without restraint. Students engage a mission field of young adults from MSU, Lansing Community College and Greater  Lansing, raising principled leaders for the church and for the world is at the core of our mission.
MARCH—Young Adult Mission Service Programs—Supports young adult missionaries, i.e. Global Mission Fellows of the UMC around the world.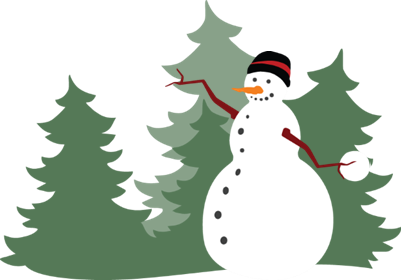 SHOEBOX MINISTRY
Sorting items for the shoeboxes took place Wednesday, November 14. Four people were involved in this project. On Friday, November 15, 12 people came to the church to assemble 78 shoeboxes as part of Operation Christmas Child & enjoy a delicious soup & salad meal. These boxes were shipped overseas by Samaritan's Purse for children in other countries. Besides those in the picture, one more person was involved in sorting. $131.94 was given for shipping of the boxes!
Thank to all who contributed items, sorted or packed!
MISSION GIVING FOR 2019
TOTAL MISSION GIVING:
$1,994.73 for all monthly &  special mission projects (not counting CROP Walk).
Christmas Giving:
Salvation Army—gifts for 15 Angel Tree tags and many extra gifts were taken to the Salvation Army in early December.
Livingston County Jail—170 pair of socks, 1 t-shirt and   1 bag of candy were delivered to the jail for      Christmas.
Medilodge—Members of the church went to both       facilities to celebrate Christmas with the         residents! They played handbells with them. Three large boxes of gift items were delivered earlier for the residents at these     facilities. 
OUR CONGREGATION SHARED GOD'S LOVE WITH PEOPLE IN OUR COMMUNITY, OUR COUNTRY & THE WORLD!
The Reach Out Barn figures for 2019 are:
              $2,879.25 barn sales
              $20.00 donation
              $2,133.00 in checks issued to assist Love INC clients
              $43.00 held out for start-up money for 2020
The Reach Out Barn will open Monday, May 4 for the 2020 season.
Hours – Monday & Thursday 4:30pm -7:00pm
             Wednesday & Saturday 10:00am – 1:00pm 
We invite you to consider volunteering in the barn. It is open through September (closed on Saturdays for holiday weekends.) It is a great way to get to know people in our community!
We are planning to offer other items for sale this year. Maybe you like to bake? Have extra plants to share? There will be a stand outside the barn for these items.
Questions? Please contact Dennis or Andrea.
HANDS ON MISSION PROJECT
Livingston County Community Connect – February 1, 9 a.m. – 2 p.m.  Howell Parker Middle School
Our Outreach Work Area decided to participate in this program. The items we are  asked to provide are: packages of diapers (any size), packages of socks (any size) & blankets (any size). If you would rather give cash, please give it to Andrea by Sunday, January 26, so she can make purchases.  Please get your items to the church by Tuesday, January 28.
Anyone who is interested in volunteering for the event, they are in need of greeters, guides, and check-in helpers. Contact Liz Welch, United Way 810-494-3004 if you are interested in helping.
The Livingston County Homeless Continuum of Care Committee hosts this free event each year to connect people with needed information, resources, and free services in a family-friendly, convenient environment.  Guests will have access to free health screenings, legal consultation, employment services featuring local job opportunities, food, clothing, books, personal care items, haircuts, and much more. 
2019 CROP WALK
October 6, 2019
Many thanks to:
Our walkers—Kay, George, Anne,  Jenny, Molly, Marin, Rev. Paula, Linda, Kathi, Dennis
Registration workers—Jean, Diane F, Andrea
Our Congregation & the UM Women—for all their support, donations &  prayers!
Because of the support of  everyone in our church & their donors, we raised $1,783 this year! The Walk's total was $11,973.75!
FOURTH QUARTER MONTHLY MISSION GIVING
October Mission—Samaritan's Purse shoebox shipping raised $131.94 & we shipped 78 boxes.
November Mission—UMCOR: Water, Sanitation & Hygiene raised $75.
We are making a difference!
If you wish to contribute to our monthly mission projects, use an envelope in your pew, mark the mission you wish to support and include your cash or check (made payable to Oak Grove UMC).  Unmarked envelopes will be given to the current month's mission. 
DOES OUTREACH TO OUR COMMUNITY INTEREST YOU?
KNOW OF A HANDS-ON PROJECT WE COULD GET OUR CHURCH & COMMUNITY INVOLVED WITH?
PLEASE SEE DENNIS OR ANDREA
Our next meeting is March 11 at 11 a.m. here at church