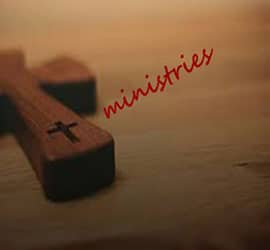 We want you to feel connected at Oak Grove United Methodist Church!  That happens as you get to know the  people and the team here at the church but, beyond that, it happens as you find your place to serve the Lord and make a difference in the lives of others.  We have many ministries opportunities in the church that exist to serve those who attend our church, but they also provide ways in which you can be a part of serving others.
Ministry at Oak Grove is all about people making a difference in the lives of others for the glory of Jesus Christ.  It's about sharing our desire to better understand who God is and what His will is for us. We are people dedicated to serving others. Oak Grove reaches out to people of diverse ages and backgrounds and we strive to follow what God's Word commands us to do.There are many opportunities to be involved with the ministries here at Oak Grove. Explore the ministry links to find out where you can join us in leading friends to follow Christ.
---
United Methodist Youth Fellowship
---
Please contact the church at 517-546-3942 or complete the form below if you would like additional information about any of these ministries.