Camping Season is right around the corner.
Register early to secure your spot this summer!!
Our United Methodist Camping program in Michigan offers 9 different locations and specialties around the state.
Did you know…
Two of our camps are located on the Great Lakes
Two are camp ground facilities
One is lease only
Three offer year round retreat facilities
One has farm animals
One is a totally rustic setting
One is a village of cottages
Our Michigan United Methodist Camping Board of Directors oversees the largest number of camps under one board in the country.
Be a part of something big and encourage someone around you to be part of the wonderful and life changing experience of sharing Christ through our camping program open to all persons.
Church camp is for all ages!
There is a camp for grandparents and grandkids, youth and adult adventures, teddy bear camp for the littler ones, senior camp for he more mature ones, and lots more! Make it a life-changing gift for your child, grandchild or yourself! Camp changes live!
Our church offers scholarships and additional support if needed!
****************************************************************************************
Cho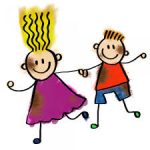 ose from the rugged northern woods, natural springs and the shores of Lake Louise at Camp Kinawind (Boyne Falls, MI) through the lower peninsula to the Irish Hills of Judson Collins (Onsted, MI) and the tall trees and cool breezes at Crystal Springs (Dowagiac, MI) and Wesley Woods (Dowling, MI). Experience the Great Lakes at Lake Michigan and Lake Huron Camp & Retreat Centers!
For more information, contact the church office at (517) 546-3942 or oakgrove3395@att.net; or visit the Michigan United Methodist Church camp website directly for information and registration https://umcamping.org. Camping booklets are also available in the Narthex.